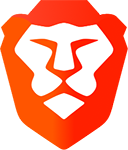 Want to browse the internet without ads, protect your privacy,
and
get paid for doing so?
Use
Brave Browser
.
Viewing news posted in
July 2013
By
Chris
|
31st Jul 2013 at 09:37 GMT in GTA V
|
A quick post to update you with some minor news from the past 24 hours. Starting with the coolest. The legendary Patrick Brown who you'll most likely recognise from his amazing artworks he's created for GTA games as well as other franchises, has opened up a new website, and to celebrate has released a brand new work of art for GTA V: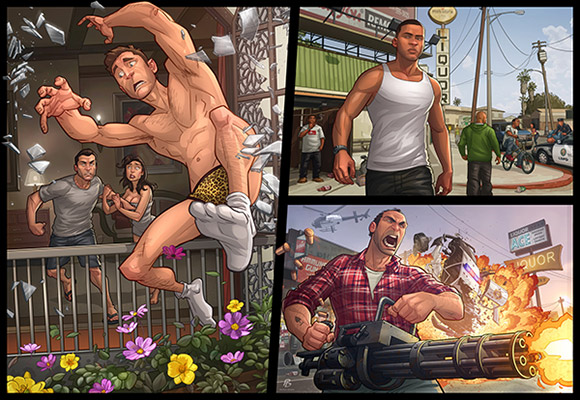 In other news, the Xbox LIVE Marketplace received an update yesterday which makes various GTA V Avatar items available for purchase, including t-shirts, full outfits, and even Chop! View the collection for more details. And in a similar update in the very early hours of this morning, the PSN Store was also updated with various GTA V images you can set as your avatar, each available to purchase for $ 0.49.
By
Chris
|
29th Jul 2013 at 15:39 GMT in GTA V
|
Rockstar have unveiled 12 new GTAV screenshots today, as well as HD versions of a few we got from recent previews that had ugly watermarks on.
 
Perhaps of more interest is that Rockstar confirm we will get the first "proper unveiling of Grand Theft Auto Online" in August.
 
See all the GTAV screenshots in our gallery.
By
Chris
|
24th Jul 2013 at 19:23 GMT in GTA V
|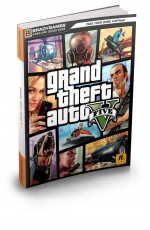 BradyGames is once again creating the official guide for a GTA games, as Grand Theft Auto V is currently receiving the same in-depth playthrough the previous games have had. Announced via press release today, the company has revealed there will be two editions of the guide available - a standard paperback copy, and a limited edition hardcover copy which contains additional content including a lithograph and a collection of illustrations.
BradyGames is thrilled to be creating the Grand Theft Auto V™ Signature Series Strategy Guide, bigger and better than ever and the only official guide that covers it all. This strategy guide leads you through the entire game, providing a comprehensive walk-through, detailed character outlines, complete mission and mini-games coverage, highly detailed maps and more.

Signature Series Features (9780744014679, $ 24.99, 8.5" x 11", 400 pages):

Complete walkthrough for Grand Theft Auto V™
Learn everything there is to know about the three playable lead characters, Michael, Franklin, and Trevor: their motivations, skills, unique special abilities and more;
Mission maps identify key objectives, specify targets, and chart the fastest path to success;
Complete coverage of all off-mission activities ranging from arms trafficking to tennis to properties and businesses;
Our maps cover every square mile Grand Theft Auto V™ – Rockstar's biggest, most diverse and most detailed open world to date.

Limited Edition Features

 (

9780744014952

, $ 36.99, 8.5" x 11", 432 pages):

Hardcover collectible guide;
Exclusive lithograph of official Grand Theft Auto V™ artwork;
A collection of Grand Theft Auto V™ illustrations;
Plus, all of the tips and tactics that are included in our Signature Series guide.

 
The guide is due to be released on the same day as the game (17th September) and should be available from all good retailers. Amazon are currently providing 36% off the RRP quoted above, so you might want to go ahead and pre-order your copy right now to ensure you receive it on the day.
Amazon.com: Standard (current unavailable) | Limited Edition ($ 23.14)
Amazon.co.uk: Standard (current unavailable) | Limited Edition (£12.79)
By
Chris
|
19th Jul 2013 at 08:31 GMT in GTA V
|
Poor guy
By
Chris
|
18th Jul 2013 at 01:22 GMT in GTA V
|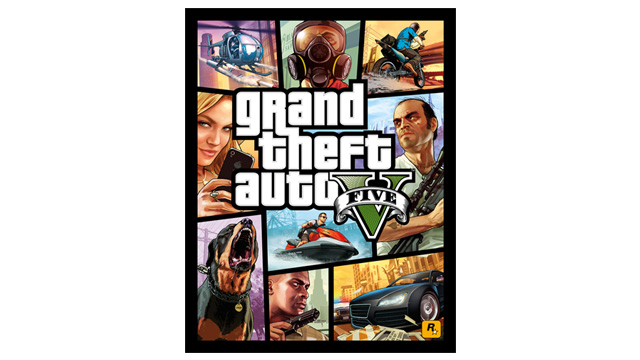 Rockstar have updated the Rockstar Warehouse with some new GTAV gear today. You can now order the Official GTAV Cover Art Poster, Los Santos County Sherriff's Trucker Cap, and a Los Santos tee in either black or white.
Rockstar also stated that there will be "much more" merchandise coming throughout the summer.
By
Chris
|
10th Jul 2013 at 17:21 GMT in GTA V
|
CVG have managed to get an extremely rare audio interview with Imran Sarwar, Producer and Lead Mission Designer on GTAV at Rockstar North. Today's episode of their GTA5 O'clock show touched on a few details that were not previously mentioned in yesterday's previews by Game Informer. Below is a quick summary of interesting points from the interview, but you can listen to the whole thing by playing the YouTube video.
Custom cars that you can no longer drive (for example if its tyres have been shot out) will no longer disappear - instead they will be taken to an impound lot. You can pay a fine to retrieve your vehicle.
You don't lose weapons if they run out of ammo, they stay with you for the duration of the game.
Hand-to-hand and melee combat has also received a huge overhaul. There is now no need to lock on to an enemy and it will feel a lot more free flowing.
"Hits are much more satisfying" and "you can really feel the crunch"
Each character has unique fighting animations
Your strength stat for each character affects your capability when fighting
Your shooting stat affects how steady your aim is, how much ammo you can carry
Destruction/damage has been greatly improved and there are plenty more destructive scenes
You will be able to shoot a vehicle's gas tank, drive the car into a group of enemies, then run away then set the trail of petrol on fire to blow up the car and enemies
AI react to how you play, and different enemies will work differently (SWAT will be organised, attempt to flank etc. while gang members will be more gung ho and disorganised)
Climbing has been improved considerably
You'll be able to position the three protagonists in fire fights (make one a sniper, another providing cover etc.)
By
Chris
|
9th Jul 2013 at 21:07 GMT in GTA V
|
French gaming website JeuxActu has revealed an additional seven new GTA V screenshots. Unfortunately it doesn't look like anyone else has unwatermarked versions, but if we get hold of any we'll replace them. Without further ado, here they are:
 
By
Chris
|
9th Jul 2013 at 16:08 GMT in GTA V
|
GameInformer have been quick to post up a couple of new articles on some of GTAV's gameplay mechanics, shortly after today's gameplay trailer debuted. The articles focus on the specifics of Gun Combat and Customisation. Game Informer were also nice enough to give us 7 new screenshots! Summary of new info is after the screens.
 
 
Gun Combat
Animations, targeting and camerawork has been completely overhauled to open up new opportunities for players in gunfights
Players can now run and shoot comfortably
When you fire your weapon, your character's movement will change from a casual walk to a combat jog, giving you greater mobility
Gun play is still GTA-based, but aspects of RDR and Max Payne 3 such as targeting and transitions have been brought in to improve it
Targeting system now has 3 distinct modes: assisted aiming, traditional GTA, and free aim
Players can get out of a car in such a way to stay low and use it as cover
Customisation
Ammunation returns, and now lets you customise your weapon with a range of improvements: extended clips, grips, colour tints, flashlights, scopes, and suppressors.
Vehicle customisation has been taken a long way since SA and isn't just for showing off; some missions will require vehicles to be customised in a certain way
There are more than 1,000 modifications in total
Cosmetic modifications include: body kits, paint jobs, wheels, exhaust tips, window tints, tire smoke colour, bull-bars, extra lights, and lots of other extra accessories
Gameplay affecting modifications include: brakes, engine tuning, suspension, horns, bulletproof tires, panel armour, and general repair
You can take a picture of your finished vehicle using your in-game mobile phone and upload it to Social Club
 
By
Chris
|
9th Jul 2013 at 14:01 GMT in GTA V
|
It's here, the first official gameplay trailer for GTAV! We'll have screenshots and other details up soon. Keep checking back, and enjoy!
UPDATE: We've added a total of 225 screenshots taken from this trailer!
By
Chris
|
8th Jul 2013 at 15:27 GMT in GTA V
|
Rockstar have just announced that we'll finally be getting a GTAV gameplay trailer tomorrow at 3PM UK time (10AM Eastern US)!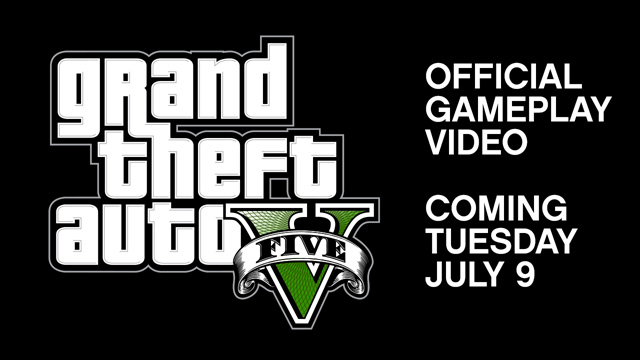 By
Chris
|
4th Jul 2013 at 16:03 GMT in GTA V
|
Happy 4th of July to our American visitors. To help you celebrate escaping from the glorious British Empire, Rockstar have released a couple of high definition artworks. They're not new, we saw lower resolution ones many weeks ago, however we now have much higher resolution full widescreen versions of Lamar, and Jimmy and Tracey.
Lamar - Jimmy & Tracey
In addition, we've updated our GTAV artwork page with these and a couple of older ones we'd forgotten to add before.
By
Chris
|
2nd Jul 2013 at 15:23 GMT in GTA V
|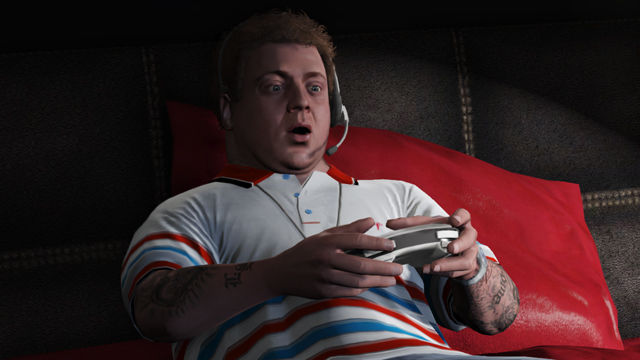 After a few weeks with no new GTAV info, Rockstar have posted up a new Asked & Answered article featuring questions that fans have put to them in recent weeks. If you can't be bothered to read through the questions and answers, here's an extremely brief summary of them:
You can't go and find the other two characters you're not playing as and kill them as this would be retarded, but you can assault them and put them in hospital if you wish.
Vehicle customisation is "very deep" and there are a "range of weapon upgrades".
Differences between the PS3 and Xbox 360 versions should be negligible - you probably won't be able to tell any difference.
PS3 version ships on one disc and will require an 8GB install.
360 version ships on two discs; disc 1 will contain a one-time mandatory 8GB install, while disc 2 will be used to play the game.
We'll be seeing some GTAV gameplay "soon".
Rockstar are still keeping quiet about the release of a PC version. (We think it's blatantly obvious the PC version will be released 6-12 months after the console versions, though.)
Rockstar once again confirm that GTAV's multiplayer is called "Grand Theft Auto Online" and that we'll get details on it "soon".
In Grand Theft Auto Online, you should have a better playing experience with regards to cheating dickheads ruining games.
Browse more Website pages